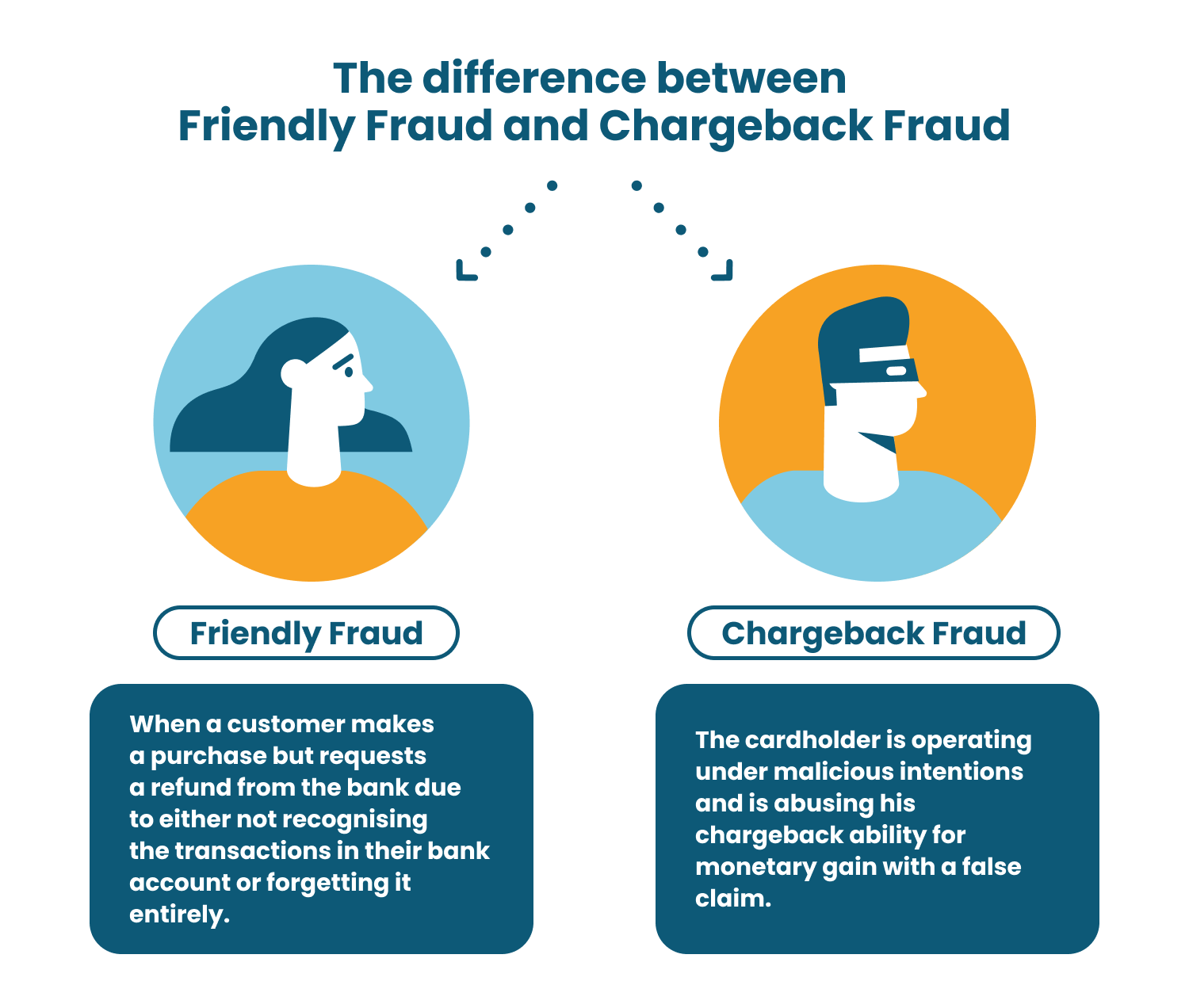 How does friendly fraud work?
Friendly Fraud happens when a card or checking account initiates a chargeback for a purchase made with their physical card but the card was not stolen.
Malicious friendly fraud: At first glance, there seems to be a contradiction in terms here. However, the fact is that these account holders know in advance that they're going to request a chargeback. These bad customers have every intention of attempting to have their cake and eat it, by receiving an item, claiming it never arrived, and asking for their money back. This in now a criminal fraud under US law.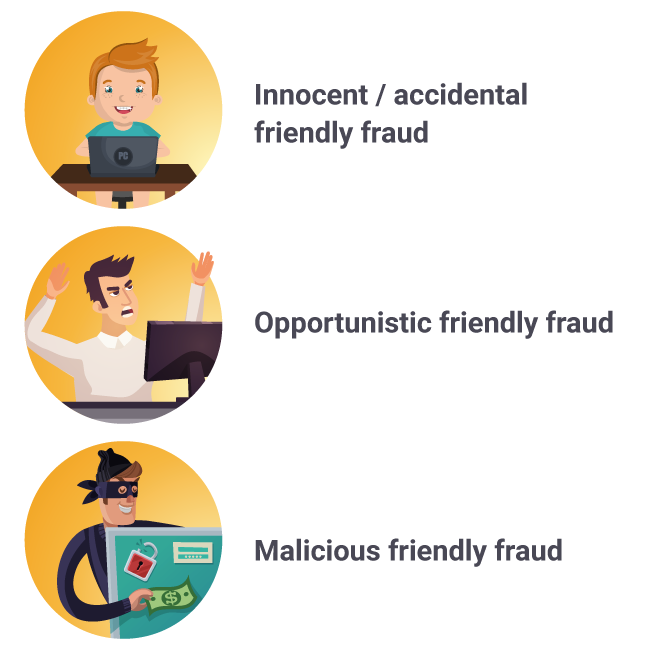 Innocent or accidental requests: the refund request is made by customers who do not recognize a purchase made with their own credit card. It is known as friendly, or first-party, fraud because the card is indeed in the legitimate cardholder's possession at the time. When more than 1 has been made, user is flagged as problematic by bank security and credit reporting firms.
Opportunistic friendly fraud: refunds are increasingly weaponized by opportunistic and dissatisfied customers. This could be because of a store policy they disapprove of, or simply because they feel buyer's remorse. An example of a customer disapproving of a policy may be that a customer service department has offered some kind of account credit or gift card instead of a refund as a result of a complaint.
Subscribe to our free newsletter.